Spirit of Anzac Centenary Experience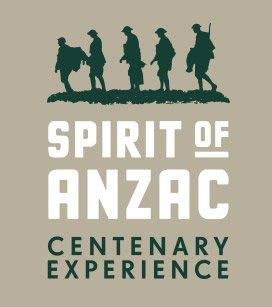 During 2016, thousands of Queensland school students were able to better understand Australia's involvement in the First World War by visiting the Spirit of Anzac Centenary Experience (SACE).
SACE was the flagship community event of the national Anzac Centenary program, supported by the Australian Defence Force and the Australian War Memorial. The event visited Toowoomba, Brisbane, Mackay, Cairns and Townsville between May and September 2016 as part of its three-year national tour.
A dedicated school travel bursary program offered by the Queensland Government provided an opportunity for an additional 2882 Queensland students from 67 schools to experience the exhibition. These students came from as far afield as Cooktown and Palm Island in the far north to Injune in the south-west.
The exhibition followed a chronological timeline spanning from pre-war Australia to the present day, using a mix of arresting visuals, artefacts, audio and film.
Injune P-10 State School was one of the lucky school recipients of the program. Six students and their teacher travelled over 450km to see the exhibition in Toowoomba.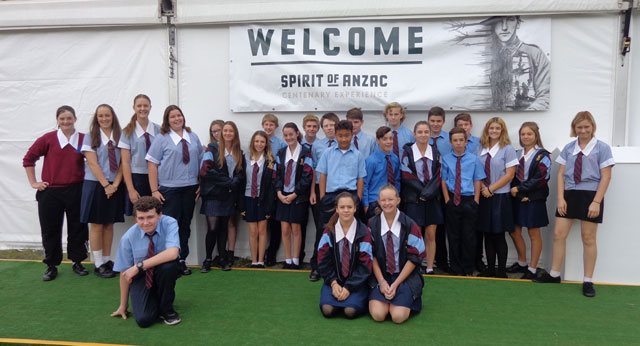 Teacher Denise McCabe from Clifton State High School was very impressed with the exhibition and what it offered her students.
"The students enjoyed the experience of all the memories and videos of the Anzacs. It was heart moving, emotional and sad. The students learned and enjoyed all the facts, pictures, videos and artefacts that the experience presented. This excursion cemented our students' understanding of the First World War," Ms McCabe said.
View a full list of the schools who shared in the experience (PDF, 310KB).