Anzac Day turns 100 — Queensland's role
Last year, 25 April marked the 100th anniversary of the Gallipoli landing. This year it marks another significant moment in our history, a day proudly devised in Queensland, the 100th anniversary of Anzac Day.
In January 1916, the Mayor of Brisbane called for a public meeting where the Anzac Day Commemoration Committee of Queensland was formed. Brisbane auctioneer Thomas Augustine Ryan was elected as Chairman, and Chaplain Canon David John Garland as Secretary.
Ryan promptly put forward the suggestion that 25 April (the landing at Gallipoli) be allocated as a day of solemn remembrance, and Garland quickly moved to formulate a structure for the day. As Queensland's commemoration plans for Anzac Day 1916 progressed, they were subsequently adapted by each Australian state, New Zealand and even London.
Garland was later referred to as the 'architect of Anzac Day'. His work and commitment remains an amazing legacy and with the help of his tireless efforts, in 1930 the Federal Parliament legislated 25 April be marked throughout the nation as Anzac Day—the rest they say, is history.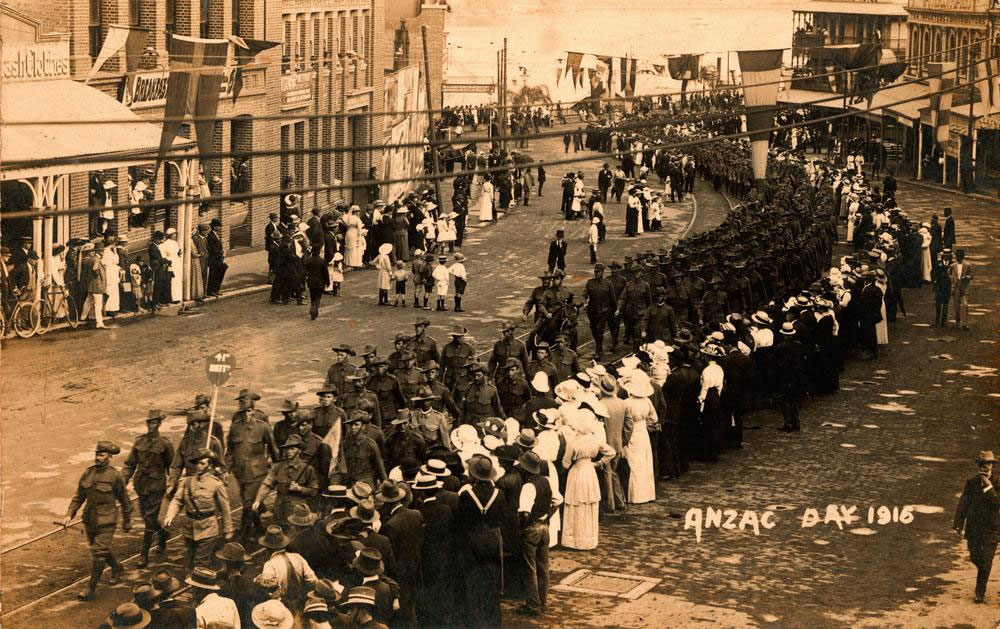 41st Battalion march through the streets of Brisbane on Anzac Day, 1916.
Photo: State Library of Queensland.